Great Banquet 2017
The Banquet started, like always, with a wonderful and enjoyable dinner. This was followed by the 2017 President's Awards presented by our President, who also did double duty as the MC. The President's Awards are given each year for outstanding efforts and dedication to Youth Soccer. The awards winners were: Faez Sarhan, Lisa Chunn and     Gene Harkins . Raffle ticket sales were once again extremely high due to the varity of valuable prizes – TV (2), IPhones, Watches, Diamond Bracelets, Dinner Coupons, etc.
The 55″ TV Winner has been Melissa Janisch.
Here we had a new and " SAFE " way to arrive to a party. The Michigan Revolution FC members rented a LIMO !!
Many attendees indulged  themselves at the huge "Candy and Sweet" display. The FOTO BOOTH was also a "HIT" again. Many "SECRET" pictures were taken. Two sketch artists were also on hand and drawing real "life like" portrays of people.
But the most impressive event was the generous monetary donations for the  Toys for Tots Foundation! The checks from many clubs and private persons were generous to say the least. It is touching that so many opened their hearts for a good cause, because we collected over $ 3,020.00 Dollars, which is matched by MYSL. We hope , with this check, we can contribute to the children in need in the area during the holidays.
Thank You……Thank You again !!!
The music had flair and enticed more and more dancers as the evening progressed. The dance contest was a huge success. The Revolution dancers took first place, followed by Strikers and Union FC in second place. At 9:00pm  cookies were surfed. We did NOT want anyone go home "hungry". The all-inclusive drinks at the bar closed at 11:00 pm.
To make this wonderful annual event a success ONCE AGAIN hats off to our Vice President Yvonne Curtis and her staff !!! Their hard work made the Banquet again a memorable event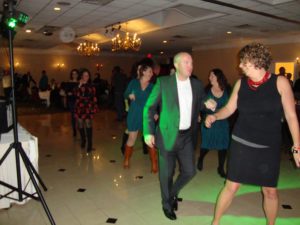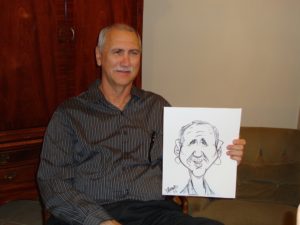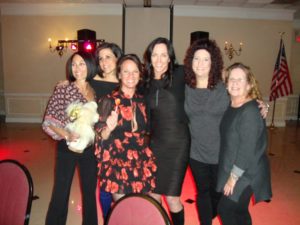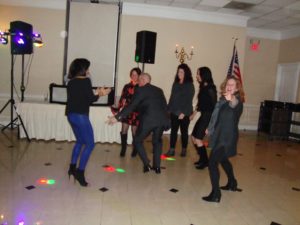 More pictures to follow.