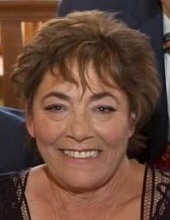 On behalf of the  MYSL Board it is with sincere sadness that MYSL announces the loss of our great friend and colleague, Yvonne Curtis. Our sincere condolences go out to her family and especially her beloved grandchildren.
Yvonne's contributions to the Michigan Youth Soccer League and its players, coaches and affiliated members is without parallel.  Her steadfast support for our youth players touched all levels of the game for over thirty years.
Her passion for our game started with her three young boys moving from recreational soccer to select soccer. Yvonne brought that same passion to all of us who were so fortunate to serve with her as board members of the Michigan Youth Soccer League or the Michigan State Youth Soccer Association.  Yvonne's driving force and energy on behalf of our youth soccer players was both unwavering and unsurpassed in accomplishment!
We are so grateful and thankful for her presence in our lives. And on a personal note, I will deeply miss you, my dear friend, and take comfort in knowing you are enjoying His everlasting peace which you so richly deserve.
Dave Harris, MYSL President
Yvonne's Funeral arrangements are as follows:
**Visitation will be Sunday from 2PM – 8PM at:
    Lynch & Sons, 1368 N. Crooks Rd., Clawson, 48017 (248) 435-0660
**Funeral Mass will be The Church of the Transfiquration (previously St. Michael) at 10a.m.
   25225 Code Rd. Southfield, 48033 (248) 356-8787 ( off Ten Mile between Lahserand Telegraph)
** A reception will immediately follow the mass at: The Gazebo Banquet Center, 31104 Mound Rd,  48092 (586) 979-6030.
Donations in lieu of flowers may be made to Yvonne Curtis Charities.
An annual Fund established in support of Yvonne Curtis Charities. Donations may be made by check to same, delivered to the Funeral Home or sent to 4789 Heidi Dr., Sterling Heights, MI 48310-3936.
As an alternative the following paypal account can be used: https://paypal.me/yvonnemcurtis