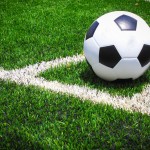 Between February 18th and 25th division change requests will only be considered when submitted with $250.00 per change via a PayPal form request available below. Divisions will be set on February 26th at 7:59 am!
The MYSL On Line Scheduling will be available beginning 8:00 am February 26th thru 7:59am March 3rd, It will be unavailable from March 3rd 8:00am thru 7:59am March 6th to accomodate the March 4th and March 5th scheduling meetings and will be available again from 8:00 am March 6th through 8:00am March 15th to allow for any chages and adjustments and general input. After that changes will only be accepted by using a change form.

PLEASE NOTE, at the request of our coaches, MYSL has a targeted number of games goal of 9-11 per season. Therefore the division size will be limited to between 4 and 12.

We are pleased to report at this time, that MYSL has been able to accomodate 98% of all division requests for the Spring 2014 season.
The Division Change Request form can be found HERE.