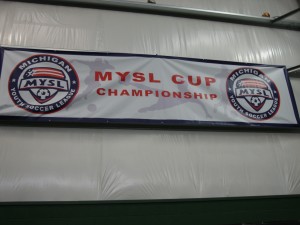 MYSL  Thanks ALL who participated at this year event.
We again had  a wonderful Tournament.        
All participated teams received promotional gifts from DICK's Sporting Goods.
The finalists received T-Shirts and Gift Cards from MYSL.
And to "TO TOP IT OFF" and as surprise, All Players and Coaches were treaded
to ICE CREAM, which has been enjoyed by everyone !!
2017 Cup Champions – Girls :  RSC Lightning 05 White
2017 Cup Champions – Boys: Nationals Canada 05 LA
More pictures to follow . . . . . .