Again, it was a supper Banquet.
The Banquet started, like always, with a wonderful and enjoyable 
dinner. This was followed with the 2023 President's Awards, presented
by our  President Dave Harris. The Award is given each year for outstanding
effords and dedication to Youth Soccer. The Award's winner was
Malcom Pledge of the FC Union.
Raffle tickets sales were once again extremely high, due to the variety
of valuable prizes – APPLE products, Watches,Diamond Bracelets . . . . .!!
Thanks so much for the generous monetary donations ($ 2,000.00) which will
be matched by MYSL again. It is touching, that so many open their hearts for
a GOOD CAUSE. We hope to contribute to the children in need.- 
To Autism Alliance of Michigan.
With music and flair everyone was invited for    " CASINOS WILD "  gaming party !
Starting wth $ 250.00 Dollars (not real money) the "FUN" started.
Thanks to our hard working staff, the Banquet has been again
a memorable event.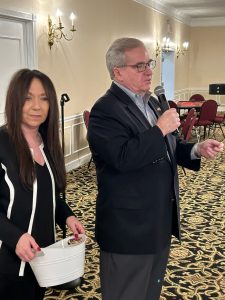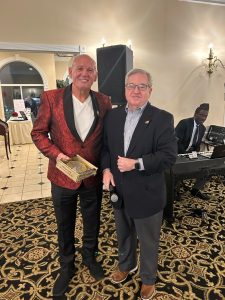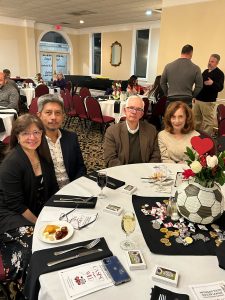 more pictures to follow . . . . . . . .